Mediclinic is proud to offer safe, non-invasive prenatal testing (NIPT) for expectant parents as part of their DNA-based diagnostic and clinical interpretation services. This is a recent addition to the product offering, following the launch of Mediclinic Ancestry testing earlier this year.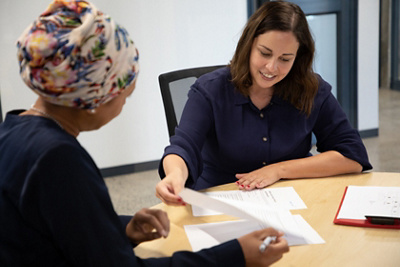 Mediclinic Precise NIPT screens for common chromosomal conditions in the foetus, such as Down syndrome, Patau syndrome, Edwards syndrome, sex chromosome aneuploidies (chromosomal conditions caused by the loss or gain of a sex chromosome) and optional screening for up to five microdeletion syndromes which may be missed during routine prenatal screening.
According to Dr Liani Smit, a medical geneticist working with Mediclinic Precise, "Foetal chromosomal abnormalities occur in approximately 1 in 150 live births. The risk for some foetal chromosomal abnormalities increases with maternal age, but chromosomal conditions can occur in any pregnancy. These conditions often have a significant impact on a baby's health and development and in some cases life expectancy. Knowledge about the risk of an underlying chromosomal condition early in a pregnancy empowers the parents and their treating clinician to make informed decisions about the management of the pregnancy in a timeous manner."
NIPT is based on a simple blood test from the pregnant mother which examines the genetic profile of the foetus (or multiple foetuses) to understand the risks for specific genetic conditions from as early as nine weeks into pregnancy.
Unique SNP-based technology is used to analyse cell-free DNA fragments in the mother's bloodstream and can differentiate which DNA fragments are maternal and foetal in origin. In the case of twins, this data can be interpreted independently for both foetuses.
"In collaboration with the patient's doctor, who will complete a requisition form on behalf of the patient, our tests will provide the consulting doctor expert guidance on the patient's unique genetic report, who then relays the information and helps guide the family to best manage the pregnancy and make informed health-related decisions throughout their pregnancy and after the baby is born," explains Dr Lindsay Petersen, Chief Operations Officer of Mediclinic Precise.
Since NIPT only requires a blood test from the mother, it does not pose a risk to the pregnancy. Although it is not the primary purpose of the test, NIPT can also accurately reveal foetal sex at an earlier stage than ultrasound if the parents choose to know this.
Ultimately, by offering expectant parents significant insight into the health and genetic risk of their unborn baby, parents can prepare for the child's arrival and take early interventions to optimise their child's care.
Dr Petersen believes that optimising cutting-edge technologies, such as Next Generation Sequencing, to advance the utilisation of precision medicine in South Africa will offer a better understanding of the role of genetic markers in disease.
Ends.
About Mediclinic Southern Africa

Mediclinic Southern Africa operates a range of multi-disciplinary acute care private hospitals in South Africa and Namibia and focuses on providing value to our patients through safe, quality care in a patient-friendly environment.
For further information, please contact:
Mediclinic Southern Africa
Nokuzola Plaatjie: Corporate Communication Manager
Telephone: 021 809 6500