More about the technology and equipment we use to assist us.
The interdisciplinary field of Genomics, which focuses on the structure, function, evolution, mapping and editing of genomes is powered by the technological advancements that allow for the interrogation of a gene at the highest resolution. Mediclinic Precise works with partner laboratories that have advanced state-of-the-art genomics platforms to ensure data generation is of the highest quality and accuracy supporting clinical grade variant calling and interpretation.
We have access to technology that ranges in data richness from:
Single gene sequencing to panels of genes
Microarray panels
Whole exomes to whole genomes
The technology we utilise to perform the test is based upon the clinical diagnosis or answer we are trying to solve for the patient or the Medical Practitioner. Therefore we have tailored the tests to match the correct type of technology to allow clinical decisions to be made from the genomic data richness and analysis that we generate.

The array scanner platforms allow for the interrogation of hundreds of thousands of genetic markers in a highly scalable, accurate and cost-effective manner by leveraging high-throughput sample analysis. It allows for the development of a wide-ranging portfolio of genetic analysis applications such as ancestry, cytogenetics, pharmacogenomics and polygenic risk scores.
We use technology platforms such as the Illumina iScan System, the Thermofisher Scientific GeneChip™ System 3000 and GeneTitan™ Multi-channel Instrument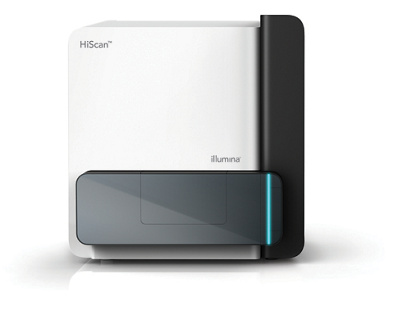 The advent of Next-Generation Sequencing (NGS) accompanied by the fast-paced improvements in its technology as well as the ever-enriching scientific knowledge base in clinical variant calling databases is revolutionising the clinical genetic landscape. The flexibility and scalability of NGS instrumentation facilitate analysing an individual's entire exome or genome in a single application. The information-rich datasets provided can detect variation as well as provide new insights at an individual as well as population level. Mediclinic Precise's offerings are powered by Illumina's NextSeq 500Dx and NovaSeq 6000 supported by the Illumina DRAGEN Bio-IT Platform allows for ultra-rapid quality control and secondary analysis of NGS data for further clinical analysis and interpretation by our team of experts.