Now with even more features:
• Vaccination reminders 
• Track your baby's milestones 
• Post-natal information
• Customisable baby profile 
• Exclusive promotions and competition updates
The new and improved version of our popular Mediclinic Baby App for iOS and Android is here.
Free and easy to use, it now boasts a host of new features and tools that don't only prepare parents-to-be for their new arrival, but helps them in the early stages of their little ones' life.
For comprehensive information on mother and baby, to features that track the progress of your pregnancy, and now your baby's milestones, we will be with you every step of the way.
Expertise You Can Trust.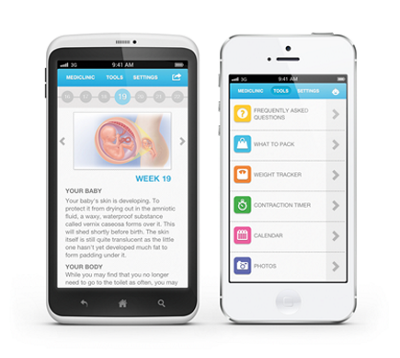 An app for everything a mom needs during her pregnancy.