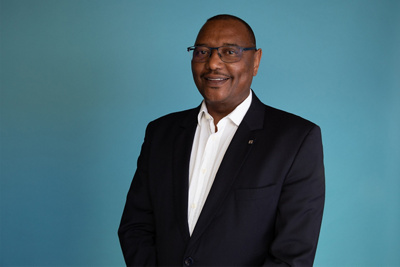 Mediclinic Southern Africa has announced that Greg van Wyk has been appointed as CEO of Mediclinic Southern Africa. This follows the announcement in December of current CEO Koert Pretorius' appointment to a newly created Group Chief Operating Officer role at Mediclinic Group.
Van Wyk is currently Chief HR Officer for Mediclinic Southern Africa, a role he has fulfilled since 2013. Prior to joining Mediclinic Southern Africa he held various leadership positions in human resources and strategy. Van Wyk will take up the role of CEO at Mediclinic Southern Africa and join the Group Executive Committee of Mediclinic Group from 1 April 2022.
Koert Pretorius, outgoing CEO of Mediclinic Southern Africa said, "It has been both a privilege and honour to serve as CEO of Mediclinic Southern Africa for the past 14 years and I am excited about this appointment. I would like to congratulate Greg on his appointment as my successor. I believe that the company is well positioned for the future and I am optimistic about the opportunities that lie ahead for the healthcare sector as a whole. Greg's appointment provides an opportunity for him to bring in fresh ideas, new approaches and different relationships to carry the business forward."
Dr Ronnie van der Merwe, Group Chief Executive Officer: Mediclinic Group said, "I would like to thank Koert for many years of exceptional service as Mediclinic Southern Africa CEO, and to congratulate Greg on his appointment. I look forward to seeing both expand upon their already significant contribution to the success of not only Mediclinic Southern Africa, but also the Group."
A thorough handover process will ensue in April 2022 to ensure a seamless transition.