Mediclinic is proud to announce the addition of a new day clinic, which will also be situated on the premises of Mediclinic Bloemfontein under the current Intensive Care Units.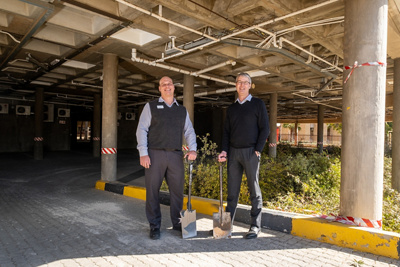 The day clinic is expected to be complete in the third quarter of 2020, and will consist of 30 day beds and three well equipped surgical theatres, as well as an Endoscopy Unit with two procedure rooms. The new day hospital will be easily accessible and will be situated close to the doctors' consulting rooms. While it is situated on the premises of the main hospital it will be operated as an independent entity with its own reception area.
The purpose of day clinics within the Mediclinic group is to provide streamlined care catering for planned, minor procedures such as tonsillectomies, scopes and cataracts. The intention is to move the majority of our current day cases to the new day clinics to free up theatre capacity within the main facility, and thus reducing waiting times for more intensive surgeries.  
The day clinic structure provides a more cost effective option for our patients and their medical aids, while also offering the convenience for the patient. This is in line with national and international trends with day cases moving out of acute facilities.  Patients can be assured of the same quality care they are accustomed to at a Mediclinic facility.