Men are far less likely to seek help for mental health challenges, irrespective of age, nationality, or ethnic or racial background. This year, six male Mediclinic employees share their thoughts about mental wellness.
Ronald Masuku, Deputy Nursing Manager, Mediclinic Highveld  
"To me, mental health means my ability to handle personal, social, academic and work related expectations. Although I have never personally struggled with mental health issues, men in my social circle often ask me for support. Discussions range from how to survive losing a job to struggling with problems that affect sexual health. I do think there are still macro factors (such as culture and social responsibilities) that prevent men from sharing their vulnerabilities.
These are my suggestions to men dealing with mental wellbeing issues:

Build a network of men in your work area for support
Look for online support groups if necessary
Realise it's okay not to be okay.
Normalise seeking professional help when you're not doing well
Understand that challenges are part of life – they're seasonal, not permanent. 
I prioritise mental wellbeing at home by knowing my limits, setting realistic goals, sharing my plans with my partner, creating time for family, knowing when to say "no", self-reflection, proper nutrition and exercise, and making time for hobbies and sports. At work, I build meaningful relationships, focus on the bigger picture, ask for help when the need arises, support my team, study constantly to stay abreast of trends and make a point of learning something new every day. Doing things out of my comfort zone builds resilience, which contributes to mental wellness. Mediclinic offers excellent wellness support through Incon, where a psychologist or social worker is made available to you when necessary."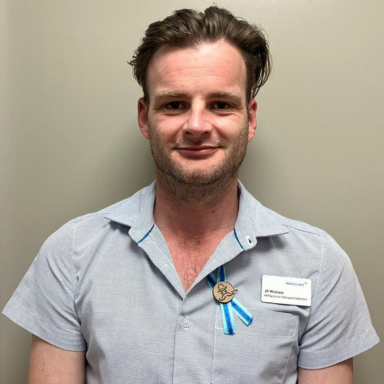 Jean-Pierre (JP) Minnaar, HR Practitioner: Employee Enablement. Mediclinic Vergelegen
"I suffer from general anxiety, depression and ADHD. Through Incon, I started seeing a social worker, and later I consulted a psychiatrist. Men don't always feel comfortable opening up about their feelings as people are quick to judge and make them feel inferior because they suffer from mental health issues.
When I was first diagnosed, I was working at Corporate Office and had received my first promotion.  In 2021, I was transferred to Mediclinic Vergelegen to gain valuable HR generalist experience. About six months later, my psychiatrist had to increase my ADHD medication because it seemed ineffective. In October 2022, I experienced my first major depressive episode and was admitted to a private mental health clinic. In April this year I experienced my second episode, and recently returned to work after my third depressive episode in October.
I now prioritise my mental health to the best of my abilities. At work I put structures in place for myself, however many interruptions, changes and unexpected meetings are out of my control. 
I constantly need to stop what I'm busy with to shift focus to another task.. At home it's  easier as I can go for a walk to clear my mind, or pick up a hobby or project.

Mental health has a significant impact on your emotional, psychological and/or social wellbeing. It also has an impact on the way you think, feel or act, the way you communicate with others, the choices you make daily, your moods and even your energy levels."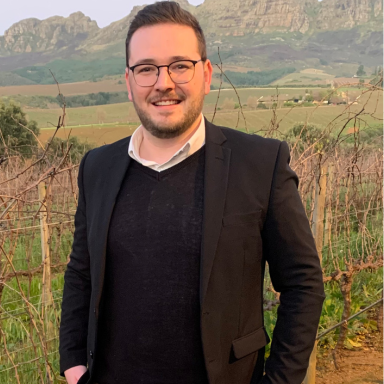 Regard Beukes, Financial Administration Manager, Mediclinic Cape Gate
"Men who struggle with mental health issues tend to isolate themselves, suppress their emotions, abuse substances and act out in anger or frustration. They often don't seek help – believing their challenges might make people view them as weak or fragile. Mental health is probably one of the most underestimated areas of focus in our daily lives as it directs all our actions.
My occupation comes with its own anxiety and stress, which is not necessarily a bad thing because it shows I care about the results and accuracy of my responsibilities. I don't think I have Obsessive Compulsive Disorder but I always want to get things perfect. Accepting that life doesn't always allow for this makes it easier for me to manage.
To safeguard my mental health, I focus on slowing down and spending quiet time daily with the word of God."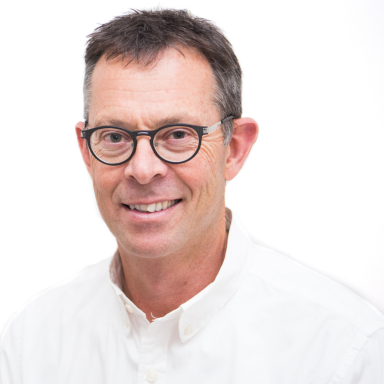 Dr Jaco Abri Slabbert, Manager: Emergency Centre, Mediclinic Stellenbosch

"To me, mental health means maintaining a positive outlook and a sense of hope. Mediclinic supports its employees mental wellbeing through the employee wellbeing hub on the intranet, fun themed days at work and by creating a supportive work environment. My suggestion for men who are struggling is to talk about your challenges with your spouse, colleagues, friends, pastor or a psychologist. I prioritise my mental health by keeping my work and home life deliberately separate."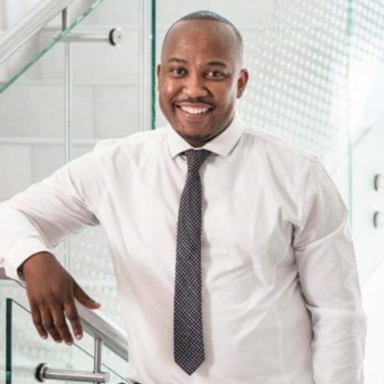 Karabo Maseko, Doctor Relationship Manager, Mediclinic Limpopo 

"Breaking down gender-related barriers and encouraging men to seek help when needed is a vital step toward improving mental health outcomes for all. Efforts to promote open conversations about men's mental health should be ongoing, as it plays a crucial role in fostering a more inclusive and supportive environment for everyone, regardless of gender.
I have experienced episodes of anxiety during my academic years as a university student and, more recently, while undertaking a leadership course within my current work environment. I suffered sleepless nights, heightened by overthinking and the contemplation of future prospects and uncertainties. I believe this is a fairly common occurrence for those pursuing higher education, where the pressure to excel and succeed can occasionally be overwhelming.
Mediclinic has been instrumental in nurturing my mental well-being by providing an environment that values and encourages self-care. Its commitment to employee wellbeing is evident through the following supportive policies and practices.
Leave:  Mediclinic recognises the importance of time off to recharge and de-stress. The organisation actively encourages employees to take leave, ensuring we don't forfeit this valuable benefit. This not only promotes work-life balance but also acknowledges the significance of personal time for mental health.

Flexible working hours: This policy has been particularly beneficial for me as I have the freedom to design my workday to align with my personal needs and commitments.
Banking extra hours: Another noteworthy practice is the option to bank extra hours worked outside the regular schedule. This underscores Mediclinic's commitment to providing employees with the resources and latitude to maintain a harmonious work-life integration.
To ensure I maintain a healthy state of mind in these distinct settings, I have adopted several practices:
Connecting with loved ones; despite the geographical distance that separates me from my family, (they live in Johannesburg while I am based in Limpopo (Polokwane) due to work commitments), I remain dedicated to staying connected.
Emotional expression; In my work environment, I have established a bond of trust with a colleague, allowing me to openly communicate my emotions and feelings when necessary. This practice has proven to be a valuable outlet for emotional expression and support.
Physical activity: I recognise the importance of staying active. To address this, I have incorporated regular walks into my daily routine, both within the hospital premises and my neighbourhood."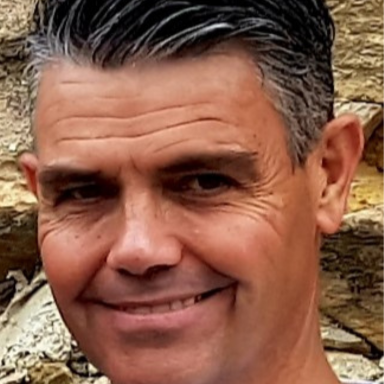 Herman Du Preez, Technician, Mediclinic George
"As men, we grow up with the idea that 'cowboys don't cry'. The pressures of life have conditioned us to compete against one another, to drive the better car and to live in the better neighbourhood. Men use performance and success to camouflage who they really are internally.
For me, mental health is a mindset; we need to focus on the positive things that give us hope rather than external things that cause us anxiety.
In the corporate environment there are many circumstances, choices and decisions we make on a daily basis that influence our mental health in a positive or negative way. Being focused and having a positive outlook on our place of employment enhances our mental health at work. At home, the key to maintaining balance is to have good family relationships with transparent and clear communication. Good exercise, a healthy diet and keeping work separate is the recipe for robust mental health and wellbeing."