Doctors from different parts of the African continent have gravitated to Mediclinic Southern Africa because of our reputation as an inclusive, world-class company. In honour of Africa Day (25 May), we shine the light on five dedicated specialists who have made Southern African their home.
Dr Olufemi Owolabi, Obstetrician & Gynaecologist at Mediclinic Ermelo
Dr Femi Owolabi has practised in South Africa since 1994 and considers SA his adopted home. But his roots are still firmly planted in his home country of Nigeria. Originally from Osi Ekiti in Kwara State, he studied medicine at the famous Jos University in the city of Jos in the Plateau State, central Nigeria.
"After graduation, I was determined to go to the United States and had a stopover in South Africa on my way there," he says. He liked what he saw so much, he is still here, 28 years later.
During this time, Dr Owolabi completed his postgraduate degrees in family medicine and obstetrics & gynaecology at the Universities of Pretoria and KwaZulu-Natal. He has always been interested in women's and maternal health and wanted to work in a field that combines internal medicine with surgery.
He now serves the communities in and around Ermelo in Mpumalanga as an obstetrician & gynaecologist at Mediclinic Ermelo. His skills and knowledge have been a great boon in the predominantly rural province, where maternal deaths are finally showing a steady decline thanks to the transformative and progressive policies implemented by both the public and private healthcare sectors.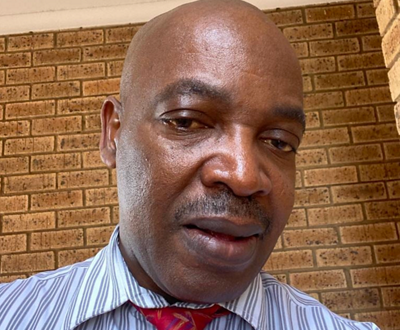 Although his role at Mediclinic Ermelo is full time, Dr Owolabi also works at the Ermelo Provincial Hospital in his spare time. "It's an honour for me to be able to put the skills I've learned in South Africa to good use and give back to my community," he says.

A few years ago, Dr Owolabi was the only full-time specialist in his field at Mediclinic Ermelo, but the combination of world-class facilities and infrastructure provided by Mediclinic Southern Africa has since attracted more obstetrician & gynaecologists to the hospital.
Today he focuses on his continuing professional development for the benefit of his patients – and working at Mediclinic has made this easy. "The platform available to medical practitioners here is on a par with those anywhere in the developed world," he says.
Dr Owolabi is married to a South African and has two daughters. Asked whether he'll ever return to Nigeria, he says the country of his birth – and his adopted country – are both home to him.
Dr Wilbert Majoni, Specialist Physician at Mediclinic Windhoek
Dr Wilbert Majoni studied medicine at the University of Zimbabwe in Harare and completed his internship there. In 2009, his cousin encouraged him to go to Namibia to explore the possibilities of working in the vast African country that, despite its small population and good health infrastructure, has a high demand for person-centred, quality primary healthcare. Within a short time, Dr Majoni, Dr Majoni had packed his bags and headed west across Botswana and the Kalahari to Namibia.
Dr Majoni initially started working as a GP among the local community in the far northern Namibian town of Ongwediva. It was a win-win for both him and his patients, he says. "I was exposed to different tribes and cultures with different beliefs, which is something I will always cherish."
As a firm believer in lifelong learning and self-improvement, in 2016 Dr Majoni realised he needed to specialise to address the country's skills shortage. Today he's a specialist physician with a special interest in critical care, pulmonology, and cardiology at Mediclinic Windhoek. He sees a high volume of patients.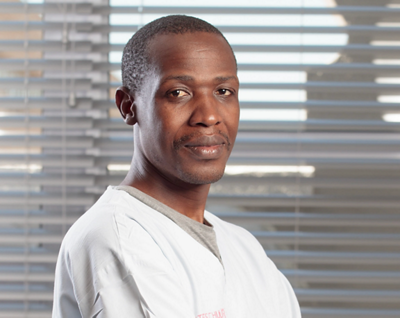 "Working at Mediclinic Windhoek is like a dream come true," he says. "I have always wanted to contribute, no matter how small, to the medical fraternity and use my position to help the sick and those in need of specialist medical services. Mediclinic Windhoek made me feel right at home and afforded me the ideal platform to contribute."

Asked whether he ever thinks about returning to his home country, Dr Majoni, who has a 12-year-old daughter, says, "Home will always be home. One day, when it's time to think about retirement, I want to go back for good. But right now I am happy where I am. I have grown to love Namibia, the beautiful people I have met here, and the enduring sense of peace and tranquillity." 
Mediclinic Windhoek has become a beacon of healthcare excellence in Namibia, thanks to dedicated doctors such as Dr Majoni. "I know my contribution may be small but if it in any way improves the overall health picture of the wonderful people of Namibia, I know I have done a good job."
Dr Fikile Tsela, Nephrologist at Mediclinic Heart Hospital, Pretoria
"Mediclinic Southern Africa is striving to become an inclusive, world-class company by attracting doctors from all over the continent," says Dr Fikile Tsela, who has been affiliated with the company for more than nine years. "The support structures offered allow doctors to focus on the important thing – which is providing excellent medical services to our patients."
At the age of 23, after completing a Bachelor of Science degree, Dr Tsela left her homeland of Eswatini (Swaziland) to study in Gauteng. "I was following my life plan because there are no medical schools in Eswatini," she explains. "South Africa was the obvious choice not only because it was the closest country, but because of its high education standards."
After finishing her undergraduate degree at the Medical University of Southern Africa (MEDUNSA), Dr Tsela completed her community service and started specialising at the University of the Witwatersrand. "The plan was to return to Swaziland after studying, but then I got married and had kids. I now live in Gauteng but have always wanted to give back to my home community because my husband and I still have strong family ties there."
In keeping with this desire, Dr Tsela currently sees patients in Eswatini from time to time. She also now oversees one of the first private dialysis clinics in the country.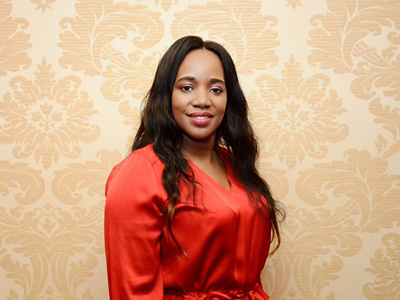 "This gives me the opportunity to alleviate pressure from state-funded dialysis clinics and to provide private medical care to patients who are able to afford it," she says.
"I'm also toying with the idea of how to implement telemedicine effectively. I feel there are a lot of Sub-Saharan communities that could benefit from virtual consultations in my speciality – nephrology is not just about dialysis, it's about a holistic approach. It would be beneficial to share my skills and knowledge, providing nephrology services where I don't physically need to be there."
Dr Tsela is also director of the Happime Foundation, an organisation that fights period poverty by providing high-quality, affordable sanitary towels to disadvantaged girls. "People who experience period poverty are unable to purchase the menstrual products they need, and, in many cases, this means they cannot go to school or work or otherwise participate in daily life," Dr Tsela explains. "We've designed an affordable but high-quality pad – and our driving force is to get it to those who need it. We now supply sanitary pads to over 5 000 girls a month – in both South Africa and Swaziland."
Dr Obinna Peter Chukwu, Obstetrician & Gynaecologist at Mediclinic Newcastle
Mediclinic Newcastle is the only private hospital in north-western KwaZulu-Natal. It's also the home-from-home for obstetrician & gynaecologist Dr Obinna Peter Chukwu, who joined the multidisciplinary team of specialists and general practitioners in 2020.
Originally from a small town in the east of Nigeria, Dr Chukwu came to South Africa in 2006, shortly after graduating as a general practitioner. In 2019 he qualified as an obstetrician & gynaecologist, doing his residency at the Dr George Mukhari Academic Hospital in Pretoria.
The married father of three explains his reasons for relocating: "A friend of mine came to South Africa on holiday and urged me to come and have a look for myself. I immediately loved the environment. For one, it's not as hot as in Nigeria! I also learned that I had opportunities to specialise here."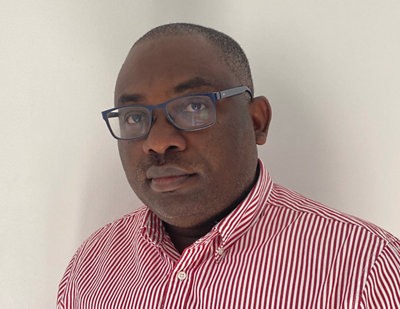 Fast forward 16 years, and it's clear that Dr Chukwu made the right choice. "Mediclinic Newcastle is a world-class hospital," he says. "Women who need specialist treatment no longer have to drive hours to get the care they need. They can make an appointment and be seen straight away." In fact, the team at Mediclinic is committed to seeing every patient who makes an appointment within 72 hours, he adds.

"When I was a student, I developed a passion for both women's health and pregnant women's health," he explains. "This resulted from looking at Africa and the number of women who die unnecessarily from conditions that could have been prevented", he says.
Dr Chukwu has only good things to say about South Africa. "South Africans are great and they're easy to work with. They respect each other." He adds that it's generally much safer here than in Nigeria and he loves exploring the country with his family. "I have even learned to braai!"
He's still nostalgic about his home country – and plans to return when he retires. In the meantime, Mediclinic and the Newcastle community are grateful for his dedicated service to mother-and-child wellness in the province.
Dr Foluso Omojowo, Orthopaedic Surgeon at Mediclinic Legae
Originally from Ipe in the Akoko area of Nigeria's Ondo state, Dr Foluso Omojowo, came to South Africa in 2007 in the hope of exploring new opportunities and challenges.
"I initially wanted to join my uncle in the USA, but a Nigerian colleague of mine, who was working in South Africa at the time, convinced me to rather come here," he says.
Dr Omojowo obtained his medical degree from the University of Ilorin in Nigeria's Kwara state, a World Health Organization Collaborating Centre and an internationally recognised training and demonstration site for community‐based educational programmes. This was followed by an internship and a year with the National Youth Service Corps.
He developed an interest in orthopaedic surgery while working as a casualty officer in emergency departments, where he had to manage a high number of orthopaedic cases.
"I decided to specialise as an orthopaedic surgeon as this would allow me to do so much more for my patients than I could as a general practitioner," he says. In 2018 Dr Omojowo received his MMed (Ortho Surg) from the University of Witwatersrand in Johannesburg.
"It's a privilege to assist my community here in Mabopane. Through my God-given skills, I have been able to not only save lives through orthopaedic interventions, but also improve many patients' levels of functioning."
Although Dr Omojowo dreams of returning one day to serve his community in Akoko, he is thriving in South Africa. He, his South African wife and their four children (two boys and two girls) live just up the road from Mediclinic Legae, which is in Mabopane, around 40km north-west of Tshwane.
He says he's grateful for the enduring support he receives from management and the friendly working environment at Mediclinic Legae. "It's a great honour and privilege to be part of the Mediclinic family. I hope to continue contributing to such a world-class, diversified international private healthcare services group."