In honour of International Women's Day, we shine the light on four inspiring women who make Mediclinic an inclusive, world-class company.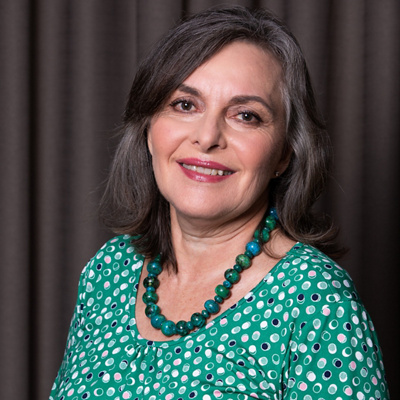 Dr René Toua
"Women should support each other and treat others with empathy and respect."

Having joined Mediclinic in 2006 as part of the Emergency Centre team at Mediclinic Panorama, Dr René Toua is now Group Chief Clinical Officer. Her role at the group is to lead clinical services, including client experience, data science and information management. Dr Toua believes women can make Mediclinic, and the world, a better place by supporting each other, taking care of their children – who are the future – and treating others with empathy and respect.
"I have a high regard for women who are born into impoverished communities but still find a way to care for their families and educate their children despite living in areas with high crime rates, a high incidence of gender-based violence, and substance abuse," she says. "I'm blessed to be a grandparent of a little girl and boy, adopted out of such circumstance, who are now part of a blended family."
Dr Toua, a mother of six grown-up children, lives by the motto "Lead a principled life and always be kind. Trust is earned and actions speak louder than words."
She praises Mediclinic's inclusive, diverse, and supportive working environment. "We have an open and transparent patient safety culture, allowing staff to speak up freely if they're concerned about anything. Staff are also supported and mentored if something goes wrong. Successes are celebrated and lessons learned are shared across the group."
Monyebodi Hendrica Ngoepe
"When you educate a woman you educate the nation."
Monyebodi Hendrica Ngoepe, Nursing Executive Mediclinic Southern Africa, took up this senior position recently, having risen through the ranks at Mediclinic in various roles – from theatre unit manager to nursing manager, regional nursing manager, and regional clinical manager. "Mediclinic creates an enabling environment, which as a self-driven person helped me to be where I am today," she says.

Hendrica quotes former US president Barack Obama, who once said, "I'm absolutely confident that for two years, if every nation on earth was run by women, you would see a significant improvement across the board on just about everything..."
"I share that sentiment," she says. "I strongly believe women have what it takes to fill executive and senior positions and will make a huge contribution to the success of any company, including Mediclinic."
This dynamic woman says good leadership means being able to influence others to achieve common goals. "Research has proven female leaders possess skills that help them communicate goals effectively, motivate others and help them improve, give support when needed and ensure the well-being of their subordinates."
Hendrica credits her late mother and her predecessor, Dr Estelle Coustas, as the two people who've inspired her to achieve her goals. "Estelle is a true visionary," she says. "I've learned from her that successful leadership isn't only about directing – it's about coaching, showing, developing and, most importantly, serving the people you lead."
"My mother taught me that the way you treat people will get you further in life than any degree or experience. I concur – and believe that when you educate a woman you educate the nation."
Mediclinic has introduced a leadership training programme for female leaders and has other projects underway to ensure diversity and inclusivity is implemented in the workplace.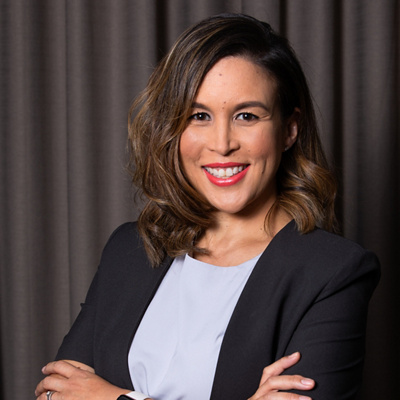 Dr Jaclyn Prim
"Women are more action-orientated, more nurturing, and more open to dialogue in seeking solutions."
Dr Jaclyn Prim, Head of the Emergency Unit at Mediclinic Vergelegen, first joined Mediclinic in 2011 as an Emergency Centre doctor. "My life motto is 'It's not where you come from, but where you are going,'" she says. "I'm a 'coloured' South African and didn't grow up wealthy or privileged. My parents did their best to provide for us but it wasn't easy in the apartheid era. The stories of discrimination make me sick to my stomach but I use my parents' struggle as the wind behind my sail and not an anchor to harbour bitterness. Bitterness can fuel entitlement and keeps you stuck in the past. But the wind pushes, adapts and equips me to move forward."
Dr Prim believes women have a significant role to play in making Mediclinic  a better place. "The healthcare industry is female-dominated and ±65-70% of healthcare workers are women. However, the percentage is far lower in leadership positions. Evidence suggests women have high career satisfaction and tend to do more to help change organisations. Women are more action-orientated, nurturing, and open to dialogue in seeking solutions. These attributes can have a positive impact on all teams and outcomes." 
Mediclinic's culture is one of inclusivity, based on the values of trust and respect, she adds. "This encourages discussion about diversity and thus leads to increased awareness and change." 
Dr Prim cites her mother as a positive role model: "She has taught me to have big dreams, about the value of hard work, and the importance of a good education as a tool to empower oneself and improve circumstances. My mom also reminds me to thank those who guided me along my journey, to have perspective and to be courteous to others, as we're not all on the same journey."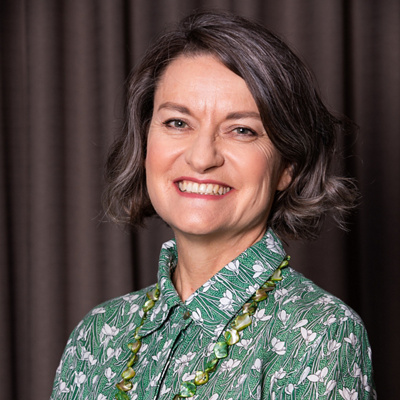 Clara Findlay
"Women need to encourage each other to push boundaries."
Mediclinic Chief Legal Officer Clara Findlay is tasked with keeping an eye on the legal department as a whole, and interacting with the Exco team on corporate reviews and decisions, plus determining, assessing and fulfilling company goals.
"I also hold the reins on legislative developments and processes that affect our business. In the past few years this has covered the Competition Commission's Health Market Inquiry, National Health Insurance and the critically important Protection of Personal Information (PoPI) legislation that governs data privacy," she explains.
After 25 years at Mediclinic, Clara has nothing but praise for her co-workers. "My respect and admiration of our nursing staff and carers is endless. They stand on the knife edge between life and death, health and illness, comfort and distress, and their care and commitment is extraordinary. And how can I not mention my colleagues who deliver their best at work despite challenging home circumstances? I'm humbled that those with poor home conditions, including no electricity and water, still come to work ready to provide professional service to colleagues and clients."
Clara believes it's vital that women support each other. "We must encourage one another to push boundaries and create an environment in which we, our successors, and our children can flourish."
Clara's role models are her mother and sisters. "They seem to manage their lives with enormous competence," she says. "We speak openly about our doubts, fears and lack of confidence in certain aspects, which brings us to realise that our self-perception and those others have of us aren't necessarily the same – and that's okay! I also deeply admire my sister-in-law. Being transgender, she faces enormous difficulties, but her bravery in living in a manner that she finds comfortable is inspirational."
As a senior executive, Clara credits her direct line managers and mentors,  Koert Pretorius and Gert Hattingh, with creating an enabling environment. "I hope I'm able to pay that forward," she says.