This Youth Day, we focus on ER24's outreach counselling programmes at previously disadvantaged schools around South Africa.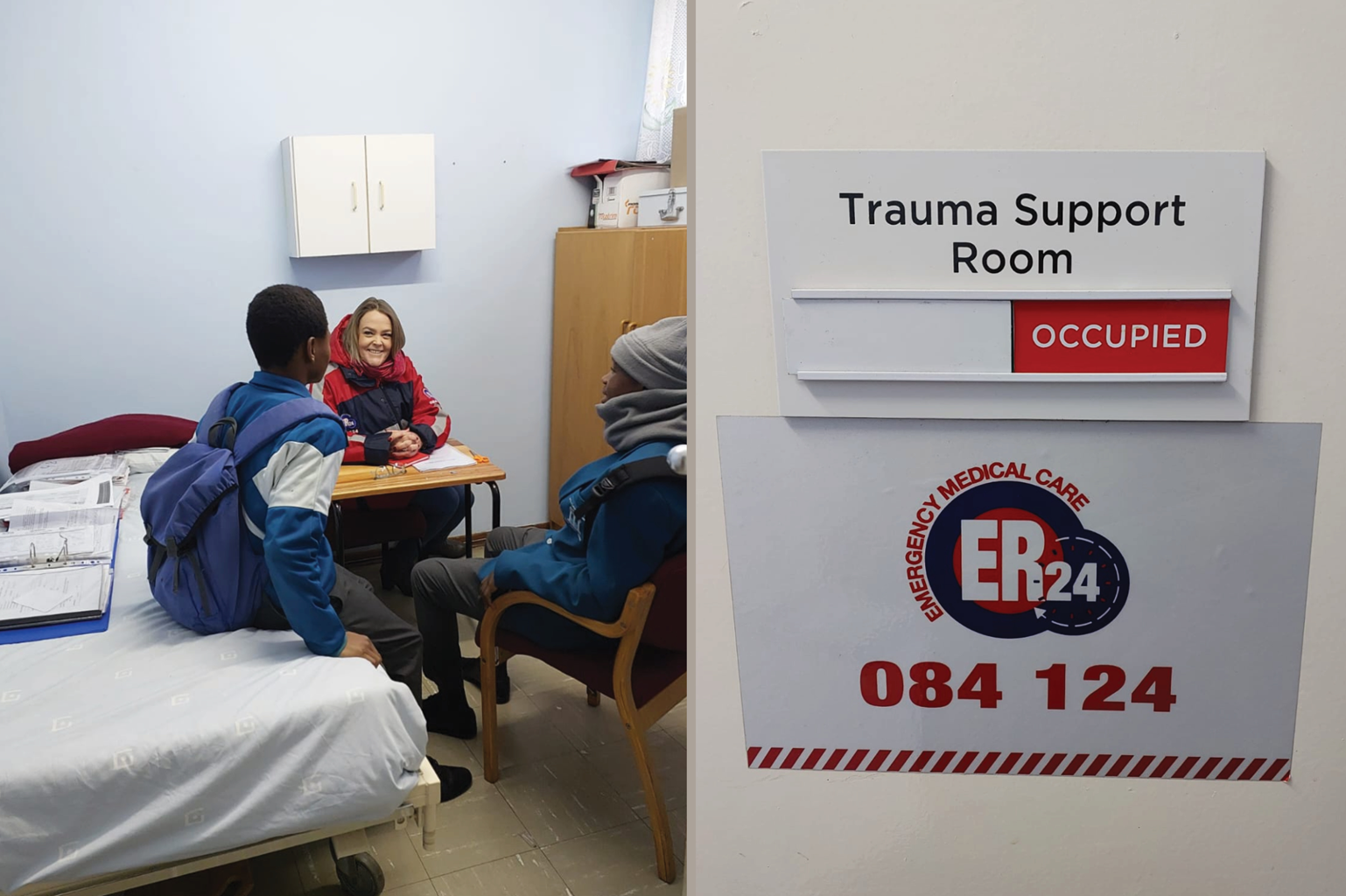 Former president Nelson Mandela once said: "Our children are the rock on which our future will be built, our greatest asset as a nation. They will be the leaders of our country, the creators of our national wealth who care for and protect our people."
ER24 agrees with this idea and believes that empowering and safeguarding our young people is essential for creating a better future for everyone. In line with this, ER24 provides weekly counselling sessions to underprivileged students at Chris Hani Secondary School in Khayelitsha (Cape Town), Haythorne Secondary School in Pietermaritzburg, and Sandfields Primary in eThekwini (Kwa-Zulu Natal). The intention is to expand these services to Olievenhoutbosch Secondary School in Diepsloot (Gauteng). Given that many of these learners are exposed to drugs and risky behaviour, ER24 also conducts drug programmes, rehabilitation sessions, and offers pregnancy tests.
"Some of the trauma cases we deal with are high impact, including rape, murder, armed assaults, drug abuse, bullying and gender-based violence," says Adriaan Grobler, National Trauma Co-ordinator for ER24. "We also deal with neglect, abuse, natural disaster, violence, accidents, life-threatening illnesses in the family, gang-related experiences, and other social issues. We aim to offer a safe space and focus on helping emotionally injured youngsters back into mainstream society."

ER24 counsellors also assist the surrounding communities. "We involve parents, teachers and social workers where possible and show them how to provide the necessary support to traumatised children," Grobler adds.
Alan Neilson is the ER24 trauma counsellor at Haythorne Secondary School and Sandfields Primary. "Often these learners just need someone to talk to," he says. "Many come from challenging social backgrounds and don't have good role models, so we give them a safe space to express themselves. We're realistic about what we can do as counsellors – we know we can't change everyone's circumstances, but we can offer support if they want to change their attitudes and behaviour."
Neilson says he sees many cases of domestic abuse. Together with teachers from the school, he ensures the learner feels safe enough to report such abuse – and helps find an alternative place for them to stay if necessary. "Every case is different," he says. "I always remind the child that they deserve to feel safe and that no one is entitled to hurt them. It's about building their sense of self-esteem and autonomy."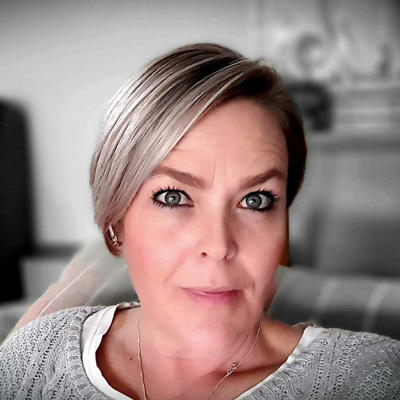 Tammy Dicks, Trauma Counsellor
Tammy Dicks, the ER24 trauma counsellor at Chris Hani Secondary School, says the learners often come from stable backgrounds, but fall into the wrong crowd as a result of rebellion, boredom, and peer pressure. "We focus on redefining what it means to be cool and pay a lot of attention to future-orientated goals to show them that if they don't change their behaviours, they won't be able to achieve their dreams."

Sometimes the parents simply need help with setting boundaries. "We tell them to come up with some household rules, and then together with the learner, we discuss them," Neilson explains. "We focus on rational negotiation, and once both parties have agreed, we get them to sign a contract. Youngsters need stability and consistency to feel held and to understand what is expected of them. Often the family will come back months later and thank me for the intervention."
Of course, it's not all gloom and doom, Neilson says. "I still remember one youngster I counselled. He was 18 and in matric, and explained that he'd been living alone since the age of 14 when his grandmother had died. He was dressed so neatly – his clothes were immaculate, and his shoes were polished. He just wanted me to listen to his story about how he rented out rooms in his grandmother's house to support himself and spent his weekends doing homework and washing his clothes. He was an inspiration to me. He matriculated and later got a job – a real indication of how strong and determined a youngster can be."