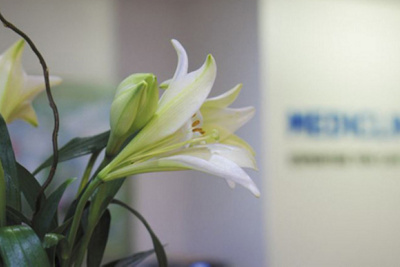 Dr Deon van Zyl, obstetrician and gynaecologist at Mediclinic Panorama, takes us through what you need to know before trying to conceive. Here's how to make yourself baby ready.
When do I need to stop taking birth control?
You only need to stop taking birth control once you are ready to fall pregnant.?Most women take a couple of cycles to fall pregnant, but it can happen as soon as you stop your birth control. So keep this in mind when you are planning to conceive. Keeping a record of your menstrual cycle will help you pinpoint your ovulation as well. This is vital for future references in case you have any problems. Also make sure you check your immune status for Rubella and Chickenpox before stopping the pill.
How should my diet and lifestyle change?
It's always good to exercise regularly and eat healthily, even before?trying to conceive. But it becomes even more important when preparing for nine months of pregnancy. Stick to your usual exercise routine before falling pregnant. Food-wise try to avoid raw meat and fish, caffeine and chocolate. Being relatively fit and having a weight that is at least your height in centimetres minus 100 will definitely assist you when conceiving.
Can I still drink and smoke before conceiving?
It's essential to stop smoking and drinking while trying to conceive, as it generally helps you to conceive sooner. Don't forget that this also applies to the dads-to-be. Studies show that daily consumption of alcohol reduces testosterone levels and sperm count, and produces more abnormal sperm. Smoking also causes poor sperm function. Try to stop smoking at least three months before trying to fall pregnant. It's also preferable not to drink any alcohol during pregnancy as it can affect the foetus.
Should I start taking supplements?
Yes, start taking folic acid (found in all pregnancy supplements) for three months prior to conceiving. It greatly reduces the risk of neural tube defects, like spina bifida. The best time to start taking supplements is before you stop your birth control. Look for a supplement that is specifically formulated for pregnancy. In addition you can also eat foods that are rich in folate like whole grains and dark green leafy vegetables.
What is your advice to patients trying to conceive?
Try to relax and enjoy the experience! Remember that practice makes perfect. If it becomes a chore, it can create stress and conflict in a relationship. Also keep in mind that the average cycle is about 28 days. Start counting on the first day of your period (day one) and then have sex on day 13 and day 15, or day 14 and day 16. Have a break in between to give your partner some time to generate more sperm. Ultimately, if you haven't managed in about six months, don't despair, but make an appointment with your gynaecologist.
If you have questions on this post, or any other medical matter, please visit us on Facebook.