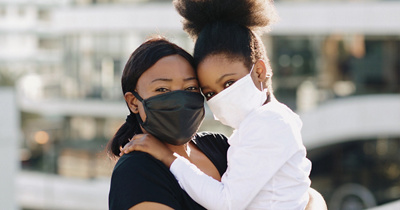 During the height of the COVID-19 pandemic, many people chose to delay or postpone getting medical attention from a hospital in order to reduce the risk of transmission and infection.
As we move through the various waves, it is essential that you continue to prioritise your health. We encourage you that if you have a niggling health concern, are due for routine tests or have delayed certain procedures and consultations during the COVID-19 pandemic, you can now go to your nearest Mediclinic with confidence.

'Many patients postponed elective surgical procedures, such as reconstructive foot and ankle surgery, including bunion surgery, prior to and during the peak of the pandemic,' says Dr Jason Crane, an orthopaedic surgeon at Mediclinic Cape Town. 'We're now comfortable that the peak is behind us in the Western Cape – and are able to pick up the backlog. Mediclinic has stringent measures in place to ensure your safety and we can proceed with elective surgery as needed.'
Although it's still important to limit your exposure to others during this time of uncertainty, seeking help if you are unwell – or undergoing necessary treatment and having routine screening tests – is vital for your wellbeing. If you have a pre-existing medical condition, such as diabetes, heart disease or asthma, postponing or cancelling your chronic disease management can be serious because you're more vulnerable to becoming severely ill when infected with the Corona virus.
Mediclinic hospitals and emergency centres are equipped to deal with all patients; both with and without COVID-19. And of course, strict policies and procedures are in place to limit the risk of infection.
All staff have been trained in infection prevention and control measures, and precautions to prevent the spread of COVID-19 and other infections. They're also equipped with the required personal protective equipment (PPE) to protect them against infection. Additional cleaning rounds have been implemented and all areas are cleaned thoroughly in between patients.
There are designated COVID-19 and non-COVID-19 treatment areas in hospitals and staff movement between the areas is limited. While visiting restrictions remain in place within our Covid units, many Mediclinic facilities are adopting a policy of allowing a designated visitor to visit non-Covid patients once a day. These policies are being adopted as hospitals experience greater capacity.
If you need to visit a day clinic for a simple procedure, rest assured that patients are tested before admission, reducing the risk for all stakeholders. Day clinics are now open for simple procedures – and a brand-new Mediclinic day clinic opens at Cape Gate in September. If you've been isolating and delaying care, your doctor is now able to welcome you back for consultations and treatment.
As Dr Jason Bennett, an obstetrician/gynaecologist at Mediclinic Cape Town says, 'We are happy to resume our normal surgical and medical treatment and look forward to serving and supporting the community.'