Mediclinic Southern Africa collaborates with community organisations to offer the most appropriate clinical environment for receiving survivors of gender-based violence.
"Mediclinic knows that gender-based violence is a significant issue in South Africa," says Dr Melanie Stander, General Manager: Clinical Services for Mediclinic Southern Africa. "This is the reason we have invested in comprehensive training and upskilling of employees to respond to patients who have recently experienced the impact of GBV."
Clinical care and staff awareness
There are two components to this initiative. "The first is the implementation of the GBV clinical care model in our Emergency Centres (ECs)," says Dr Stander. "The second is our groundswell staff awareness campaign that opens the door for discussions about GBV in our organisation. Our nurses are often the first people who community members turn to when seeking healthcare advice, and we want them to be equipped to assist survivors of GBV, too. The aim is to reduce the stigma and shame for survivors, and to work with the community to create a safer environment for the most vulnerable in our society."
Western Cape leads way
There are now seven Mediclinic ECs across the Western Cape that are staffed by healthcare workers who are trained to provide clinical and emotional support to GBV survivors. Mediclinic Stellenbosch, Mediclinic Paarl, and Mediclinic Worcester were the first to offer these services. Mediclinic Louis Leipoldt, Mediclinic Panorama, Mediclinic Cape Gate, and Mediclinic Durbanville are now also equipped to do so. "We've already created strong relationships with external stakeholders in the Western Cape, such as the National Prosecuting Authority (NPA), South African Police Services (SAPS) and Department of Social Development. So, it makes sense for us to continue the roll-out in this province before extending nationally," Dr Stander explains.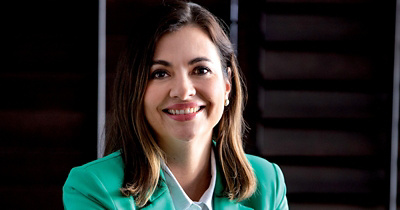 The aim is to reduce the stigma and shame for GBV survivors.
– Dr Melanie Stander
First contact
Mediclinic EC nurses and doctors undergo training that equips them with the tools and skills to recognise and manage GBV patients. "There is a clearly defined patient flow for GBV patients in our ECs and we provide a separate, private consultation room for them," Dr Stander says. "ER24 trauma counsellors provide the initial emotional support; and our staff are trained to approach each case with sensitivity and empathy. The ER24 counsellor also determines whether the patient is returning to a supportive environment, or if they need additional help. If necessary, the Department of Social Services and Development is brought in for additional support."
EC doctors are educated about the legal requirements of forensic collection. "We aim to give power back to the survivor," Dr Stander says. "It's a myth that GBV survivors need to report the crime to SAPS before they can seek medical help. We gently remind them of the 72- hour window period for collecting forensic evidence, and doctors are trained to complete all the paperwork should the case go to trial."
51% of South African women have experienced GBV.

1 in 5 (21%) partnered women have experienced physical violence by a partner.
South Africa has one of the world's highest rates of violence against women and girls.
Every 3 hours a woman is murdered in South Africa.
On average, 116 rapes occur each day.
The longer journey
As Dr Stander explains, GBV care entails more than just the first contact a survivor has with medical services. "It's a longer, more holistic journey involving many organisations and external stakeholders, such as the NPA and SAPS, and Thuthuzela Care Centres (TCCs)."
The TCCs are one-stop facilities that form a critical part of South Africa's anti-rape strategy. Led by the NPA's Sexual Offences and Community Affairs Unit (SOCA), staff at these 51 centres aim to reduce secondary victimisation and help build a case ready for successful prosecution. Mediclinic is supporting the establishment of a TCC in Stellenbosch.
"When a GBV survivor opens a case, SAPS involvement is key through the Family Violence, Child Protection and Sexual Assault Unit (FCS)," Dr Stander adds. "Our EC staff form good relationships with the local FCS detectives, who are pivotal in providing the policing aspect in each GBV case."
Partnering to provide care
Gale Shabangu, Transformation Executive for Mediclinic Southern Africa, says: "Partners such as the international NGO Ring for Peace are vital in the work we are doing. In addition to the support offered by our existing public-sector stakeholders, Ring for Peace provides further guidance and expertise. It is our hope that GBV survivors will feel comfortable approaching one of our ECs for medical attention and support. We want help and care to be within easy reach of those who need it most."
Emergency centres equipped for gender- based violence patients
- Extract from the Transformation Publication 2023