MC Botha, Operations Executive: Tshwane, Mediclinic Southern Africa, shares his experience of the company-wide Transformation Engagement Programme.
Can you tell us about your role in the project team that supports the company's Transformation Engagement Programme?
In my previous role as Hospital General Manager at Mediclinic Limpopo and in my new role as Operations Executive, I represent the voice of staff on the floor. I help the transformation team to understand how the project could affect the business at ground level – both from an emotive and a practical, operational viewpoint.
Which diversity and inclusion (D&I) initiatives have you successfully implemented at MC Limpopo?
As a management team, we embarked on a strategic vision of empowerment via collaboration. We want to position different levels of management and staff so that they can function more collaboratively with a focus on empowerment and development.
Through this initiative, we have conversations about processes and systems that we need to improve on. This allows staff to voice their opinions, which often includes components of diversity and inclusion. Through this process, we've empowered several internal staff members to apply  for more senior positions within Mediclinic Limpopo. We've also been able to maintain a very high staff satisfaction score for several years. This confirms that Mediclinic Limpopo has implemented processes to ensure a consistent culture of D&I.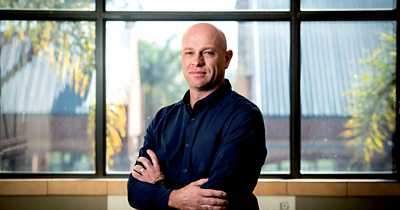 "Transformation ensures we optimise our internal resources."
MC Botha, Operations Executive: Tshwane, Mediclinic Southern Africa
What does transformation mean to you?
Moving to a new position and let- ting go of the old. Life is a journey of continuous change. Sometimes small changes are enough but other times we need transformation in order to make progress. To get the best out of life, you need to be willing to transform. Although the process can be challenging, the final outcome is positive.
What does it mean for Mediclinic as a business?
We must adjust and adapt to be future-fit. To do that, we need to understand where we want to end up. In a business like Mediclinic, transformation ensures that we optimise our internal resources to achieve our final destination.
Transformation empowers a business by allowing a facilitated position change that we can guide and manage to en- sure we achieve the vision of the "new state". For Mediclinic, this means staying true to our slogan of "Expertise you can trust" by continuing our transformation journey and staying ahead of the curve.
- Extract from the Transformation Publication 2023