Gale Shabangu, Chief Transformation Officer at Mediclinic Southern Africa, is passionate about promoting diversity and inclusion to create positive change.
Transformation remains a key strategic goal for Mediclinic due to the diverse clients we serve. It is very important that our workforce, leadership and partners are diverse to create an inclusive culture that better serves our clients.
To truly understand and embrace transformation, the interventions we use play a critical role in identifying unconscious bias that may exist in each of us. They may hinder how we view or engage with people of different races, gender, disability status, sexual orientation and generations who operate in our workplace.
Inclusion is the gel that brings together these different types of diversities and allows us to work effectively to reach our business goals. This can only happen if each person can be their true selves, feel like they belong, and actively participate in contributing to our shared objectives.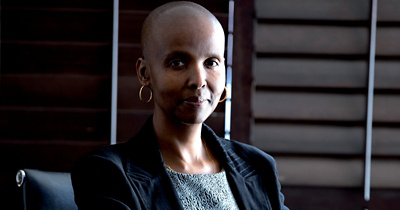 "Diversity and inclusion is about creating a better tomorrow, where tomorrow is not just a day – but an ongoing, improved future."

Gale Shabangu, Chief Transformation Officer, Mediclinic Southern Africa
Although we have not yet reached our final goal, we have already completed a great deal of our transformation journey. Our company-wide diversity programmes have enjoyed 90% engagement results, and our five- year Employment Equity targets focus on improved diversity at leadership levels.
We have also improved our recruitment of black doctors and increased practice establishment spend at the relevant hospitals. Our stable BBBEE levels further demonstrate our continued commitment to transformation.
Diversity makes us stronger. It also makes us more agile, so we can solve challenges and develop new solutions through a variety of perspectives that mirror the needs of the diverse community we serve. It also means we encourage new ideas, perspectives and outlooks to spread through the business at all levels. In any situation, our people should be aware of how their own points of view affect their actions and behaviour, just as someone else's perspective might influence theirs.
I believe my role is to ensure we continue to actively examine every aspect of our business, including suppliers, specialised practices, and training partners to further understand how we can support diversity and inclusion and promote growth through transformation. While we can cite several success stories, we continue our efforts to create an inclusive culture in our business.
We want to be an inclusive healthcare provider of choice, an inclusive employer of choice, inclusive partner of choice, and a responsible corporate citizen of Southern Africa. After all, if we are better together, we will have a stronger tomorrow.
- Extract from the Transformation Publication 2023