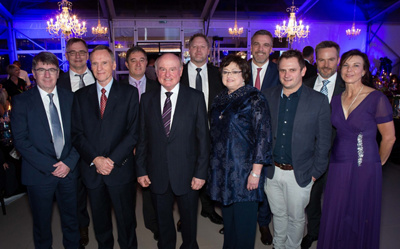 STELLENBOSCH – Mediclinic Southern Africa officially opened their three new hospitals catering to the Winelands region at a special event hosted in Stellenbosch on Thursday evening. This includes the newly relocated Mediclinic Stellenbosch, the co-located Mediclinic Stellenbosch Day Clinic as well as the specialised facility in Die Boord, the Mediclinic Winelands Orthopaedic Hospital.
Mediclinic Stellenbosch and Mediclinic Stellenbosch Day Clinic both opened their doors to the public in June 2019 at the new location in Brandwacht on the R44, after demand for quality healthcare within the region forced the facility to relocate in order to cope with the growing demand for care. The new day clinic offers a streamlined environment for planned minor procedures, reducing the pressure for theatres in the main hospital.

In a first for Mediclinic, the Mediclinic Winelands Orthopaedic Hospital now offers highly specialised care in partnership with the Institute for Orthopaedics and Rheumatology (IOR). The partnership is aimed at meeting the need for specialist medical care specifically pertaining to the disciplines of orthopaedics and rheumatology, making use of the exceptional expertise available within the region.
The event was attended by Dr Nomafrench Mbombo, Western Cape Minister of Health, who officially opened the facilities together with Mediclinic founder and Chairman of Mediclinic International, Dr Edwin de la Harpe Hertzog. "The Western Cape Department of Health is excited by the developments and investments into the province. We are learning how to work alongside each other and as recently as two weeks ago I was visiting patients from one of our own public hospitals who were receiving surgeries within Mediclinic Stellenbosch Day Clinic. We have an obligation to work together to find new ways to deliver quality care to all our residents," says Dr Mbombo.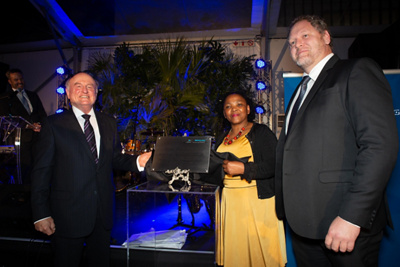 "We are privileged to be part of this expansion in the Stellenbosch region, where our company grew from humble beginnings. We believe that these three facilities are a symbol of our investment and dedication to growing access to healthcare within South Africa," added Dr Hertzog. "Stellenbosch is where this dream started, and these facilities now have the capacity to better serve the growing community in Stellenbosch and broader Winelands region. We trust that will provide greater value to the community through access to the cost-effective, high-quality care and expertise."

"Our investment into Mediclinic Stellenbosch at the new location demonstrates our true commitment to healthcare in South Africa. We understand that quality healthcare means investing in new technology that promotes better outcomes and in training the best possible nurses to deliver quality care. These are all areas that Mediclinic sees as key to maintaining our position as a leading healthcare provider in South Africa," says Mediclinic Southern Africa CEO, Koert Pretorius.
Mediclinic Stellenbosch now offers 95 beds and 3 theatres, in collaboration with a multi-disciplinary team of doctors, with the potential to expand the capacity later to meet extended demand. A 24 hour Emergency Centre provides emergency medical care, easily accessible from the R44. The co-located day clinic offers a 20 bed facility with 2 theatres and provides a cost effective option where the patient does not require an overnight admission.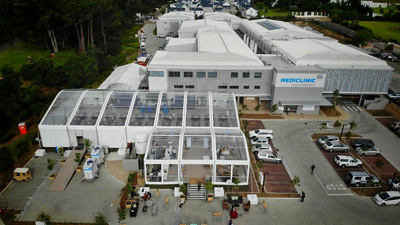 Mediclinic Winelands Orthopaedic Hospital is licensed for 33 beds but also has capacity to expand later when necessary. In addition, a day clinic is planned at the location in the second half of 2020, as part of Mediclinic's investment into the broader continuum of care.
Pretorius also highlighted the importance of supporting the expansion of expertise amongst consulting specialists, "Together with IOR, training is being offered through fellowship programmes, innovative research within the field of orthopaedics and rheumatology is being encouraged, and a greater level of skill is being developed locally, to the benefit of our own communities."
Dr Holgar Wellmann, CEO of the Institute of Orthopaedics and Rheumatology, explains their role within this facility, "The unit will function as the 'tip of the sword' in terms of innovation and capabilities; able to compete in the global arena of specialist musculoskeletal surgery and care. Ultimately, we are hoping to achieve better clinical outcomes for our patients."
Hospital General Manager, Carol van Zyl, expressed her appreciation for the many contractors and suppliers that were responsible for creating the relocated Mediclinic Stellenbosch. There were so many role players who worked tirelessly to ensure the success of the development. We have a beautiful, modern facility that will serve the community for years to come. This is a very special moment for many who have watched the progression from ground breaking through to tonight."