A new era of healthcare has dawned on Newcastle, with Mediclinic Newcastle welcoming ER Consulting Inc. as its new emergency centre service provider.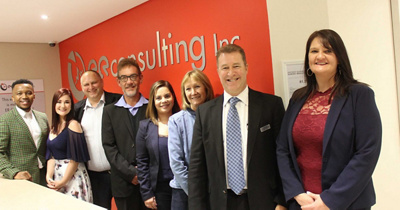 ER Consulting Inc. is the leading independent emergency unit management company in South Africa, operating emergency units across Mediclinic, Netcare, Life Healthcare and Lenmed Hospital Groups.
What makes this company special is that it does not look solely at the emergency medicine experience delivered to a patient. But rather, it looks at the patient's overall journey through the system.
With a team of specialists and doctors, the new venture in Newcastle is one to look forward to when an emergency does strike.
Welcoming ER Consulting Inc. to the Mediclinic Newcastle family, a lavish event was held on Monday evening, August 5.
"In October 2018, we opened the day clinic. Since then we looked at other opportunities to bring world-class services to Newcastle," said Hospital General Manager, Japie Greyling.
With emergency medicine and services forming an integral role within any community and hospital, Mediclinic Newcastle embarked on a five-month process which saw the private hospital partner with ER Consulting Inc.
With the various services which it will bring to Mediclinic Newcastle, Greyling says the decision to join forces with the company will definitely see a positive impact on the Newcastle health sector.
Dr Steven Holt, the Managing Director and founding shareholder of ER Consulting Inc., is just as enthusiastic about the company joining forces with Mediclinic Newcastle.
Dr Steven Holt addressing guests during the welcoming ceremony on Monday, August 5.
"With full-time doctors and locums available, consistency and quality service are of the utmost importance for us," he emphasises.
With ER Consulting Inc. now as the emergency centre service provider, Dr Holt says communities often meet this form of partnership with a certain degree of trepidation. Yet, as the leading independent emergency unit management company in South Africa, he assured guests that they would be providing the best service available, always striving to bring quality emergency health services to patients.
Following the ribbon-cutting, guests had an opportunity to interact with the Mediclinic Newcastle and the ER Consulting Inc. teams, while learning more about the services which are now available to them.
With the stage set for medical care, the night proved to be a memorable one as Mediclinic Newcastle enhances its services to the community.