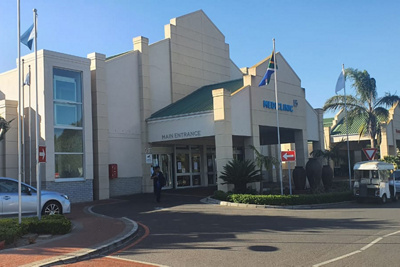 Mediclinic Durbanville would like to reassure our community that both the hospital and our co-located day clinic have put all the necessary measures in place to safely manage patients. We have resumed elective surgical procedures to ensure that patients are not delaying much needed care and our units are operating well within capacity to treat those requiring assistance.
"We understand that many people may be avoiding hospital Emergency Centres or attending regular check ups for the chronic conditions. We would like to encourage the broader public not to fear seeking medical care when needed but to view screening and testing protocols as a source for reassurance and a sign that our patients' safety remains a top priority," says Dr Gysbert van der Westhuizen, General Practitioner at Mediclinic Durbanville Emergency Centre.
"Mediclinic Durbanville has implemented screening for patients, staff and other individuals coming to the hospital. We have separate Covid and non-Covid related treatment areas to further reduce your risk. Our staff have all been equipped with the necessary PPE to ensure that we are able to care for all our patients, whatever their medical needs. Each patient is issued with a cloth mask for the period of admission should they not have their own, unless a surgical mask is appropriate, to further reduce the risk of transmission," explains Christine Taylor, Hospital General Manager of Mediclinic Durbanville.
For those requiring minor surgery, Mediclinic Durbanville Day Clinic is an ideal solution. The day clinic functions as a non-COVID-19 unit with all patients being tested before being admitted for their elective procedures. It offers a safe and friendly environment for minor, planned procedures allowing patients to be discharged on the same day to recover further at home.
Examples of typical day surgery include ear, nose and throat surgery such as a tonsillectomy (removal of the tonsils) as well as facial and oral surgery, such as wisdom tooth extraction and dermatological procedures. Further examples of possible day procedures include general surgery, orthopaedic, ophthalmology and gynaecological cases.
Mediclinic Durbanville and Mediclinic Durbanville Day Clinic are ready to safely receive you. Don't put your health at further risk.