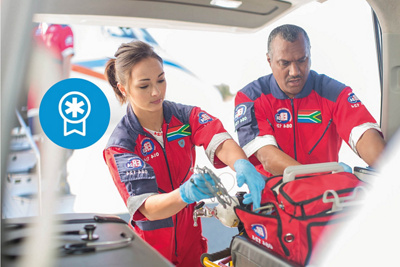 Programme outcome
Equip graduates to provide emergency medical care within the Emergency Care Assistant scope of practice within a wide range of emergency medical service environment settings.
Graduates can register with the HPCSA as an Emergency Care assistant.
Programme Description
The curriculum is outcomes-based and follows a student-centred approach. It is a one-year programme, which consists of theoretical and clinical components.
Programme Content
Foundations of Professional Practice (incl. End-user computing)
Anatomy
Physiology
Physics
Chemistry
Mental health and Wellness
Emergency Medical Care 1 Theory
Emergency Medical Care 1 Practical
Emergency Medical Care 1 Clinical Practice
Programme Timetable
Application date: 1 May – 30 June
Commencement of Programme: January