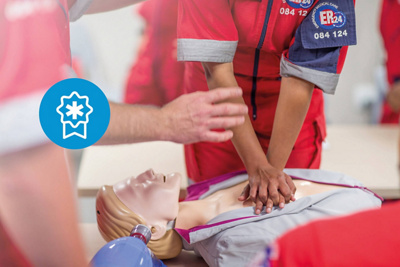 Programme Outcome
To graduate students who are equipped with skills to render lifesaving emergency care to critically ill or injured patients. Graduates will exit with an Advanced Life Support qualification and be able to register with the Health Professions Council of South Africa as a Paramedic.
Programme Description
The curriculum is outcomes-based and follows a student-centred approach. It is a two-year programme that consists of theoretical and clinical components.
Programme Content
First Year
Mental Health and Wellness
Foundations of Professional Practice
Anatomy
Physiology
Integrated Sciences (Chemistry)
Integrated Sciences (Physics)
Emergency Medical Care 1 Theory
Emergency Medical Care 1 Practical
Emergency Medical Care 1 Clinical Practice
Second Year
Primary Health Care
Emergency Medical Care 2 Theory
Emergency Medical Care 2 Practical
Emergency Medical Care 2 Clinical Practice
Rescue (High Angle Rescue, Light Motor Vehicle Rescue & Fire Search, and Rescue)
Timeline For Applications
Application date: 1 May to 30 June

Commencement of Programme: January