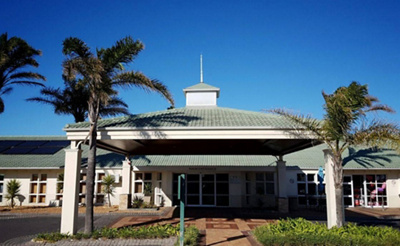 Mediclinic Milnerton would like to reassure our community that throughout the recent pandemic, we have continued to safely receive paediatric patients.
"We understand that many people may also be avoiding hospital Emergency Centres or attending regular check ups for the chronic conditions. We are also aware of the false rumours that our hospital was not receiving paediatric patients. While the paediatric unit was closed due to lower numbers, we can assure the public that we have continued to receive paediatric patients, who have been carefully accommodated within another unit. Once these numbers increase the paediatric unit will reopen," says Anne-Marie Nortje, Hospital General Manager of Mediclinic Milnerton

She explains the measures in place, "Mediclinic Milnerton has implemented all the necessary measures to keep our patients safe. We have conduct strict screening for patients, staff and other individuals coming to the hospital. We have separate Covid and non-Covid related treatment areas to further reduce your risk. Our staff have all been equipped with the necessary PPE to ensure that we are able to care for all our patients, whatever their medical needs. Each patient is issued with a cloth mask for the period of admission should they not have their own, unless a surgical mask is appropriate, to further reduce the risk of transmission."
"Mediclinic Milnerton recognises that parents are cautious about seeking care for their children, but we want to emphasise the importance of seeking early medical intervention with younger patients," explains Nortje. "We also like to assure any parents that a parent remains able to board with our paediatric patients, to ensure that the child is calm and reassured."
Nortje concludes, "Our hospital has also resumed elective surgical procedures to ensure that patients are not delaying much needed care and our units are operating well within capacity to treat those requiring assistance."
Mediclinic Milnerton is ready to safely receive you.