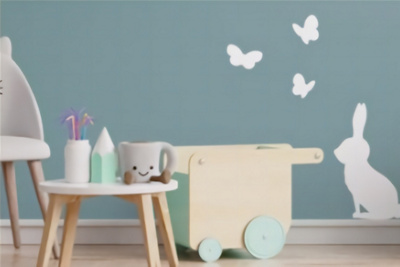 Design concepts creating a family friendly and natural environment
Mediclinic Hermanus has recently witnessed tremendous growth within our hospital, as families are bringing in new life and energy into the Overberg community.
We are inspired by this new bundles of joy and are proud to announce improvements within our maternity unit, with the addition of two dedicated Neo Natal Critical Care (NNCU) beds as well as expansion and upgrades within the paediatric unit.
"These changes will allow us to really meet the needs of our community as we introduce our upgraded facilities as 'new additions' to the Hermanus family," says Gerhard Joubert, Hospital General Manager of Mediclinic Hermanus.
We are excited to establish a specialised NNCU within the maternity unit. This will allow us to better serve the Overberg community, with the reassurance that any early arrival or vulnerable baby will receive all the necessary care to reach a healthy weight for discharge, explains Joubert.
The upgrade of the paediatric unit is also a direct response to the demand for care from our surrounding community.  Demand for care from our surrounding community has allowed our hospital to facilitate the establishment of new paediatricians at Mediclinic Hermanus over the last few years – Dr Elna Gibson, Dr Madelein Grobbelaar and Dr Madeleine van Schalkwyk.
Our paediatric unit will be expanded to include a procedure room as well as a playroom for our recovering young patients, in addition to the two extra beds. One parent continues to be permitted to remain with the admitted child, to ensure that they are comfortable and reassured.
Our child friendly décor and facilities means that any child requiring care, can recover in a positive, welcoming environment, with experienced nursing teams delivering care. Our themes are pulled from nature – with our paediatric unit decorated with painted silhouettes of little creatures kiddies can recognise. The NNCU has a more natural tone with silhouettes of trees symbolising growth and strength.