Applying for a diploma, higher certificate, or short course through Mediclinic Higher Education allows you to develop your skills and unlock endless opportunities.
Read and watch some of the testimonials below: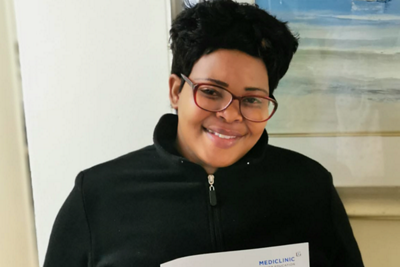 Dimakatso Elisa Monareng
Higher Certificate in Nursing
The journey of being a student at the Tshwane Region Mediclinic Learning Centre was not easy, but it became a huge breakthrough from the poverty I grew up in. It means a lot to me to get this learnership as it was my wish to become a nurse. Due to financial constraints and having to act as the head of the family from a young age, I could not pay study fees. This learning opportunity has changed my life. Now, I can provide for my family and make a better home for my siblings. The work I had to put in to understand the codes of conduct, ethics and regulations of my profession did not discourage me. The challenges that I encountered in the field made me a strong person and gave me a chance to learn more. The knowledge and the skills I gained on this journey made a clear way to be successful. From the bottom of my heart, I thank the management and staff of the Tshwane Region Mediclinic Learning Centre and all the other stakeholders involved for the opportunity to keep changing the lives of South African citizens for the better.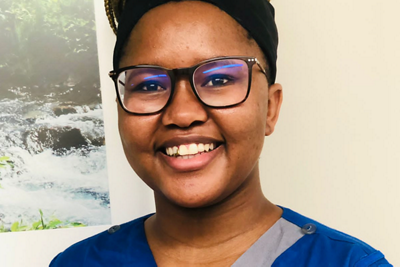 Tiisetso Perseverence Sithathu
Higher Certificate in Nursing
Studying Nursing was harder than I ever thought it would be, especially because I was three months in when the pandemic started in 2020. Studying Nursing is a very challenging but good experience. Thanks to the support of my educators and all the other staff members at the Tshwane Region Mediclinic Learning Centre and the hospital staff at Mediclinic Muelmed I could thrive, persevere and complete my course.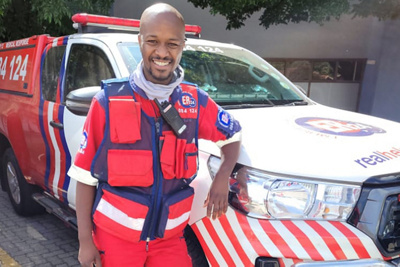 Thami Dyoyi
Diploma in Emergency Medical Care

Through Mediclinic and excellent student education, the course puts life, purpose, positivity, wellbeing and happiness at the epicentre of rescuing patients. They gave me the best hands-on advanced life support training. I am thankful.
Estiaan Cronje
Diploma in Emergency Medical Care
The Diploma in Emergency Medical Care has given me the foundation on which I can build a career and make a difference.