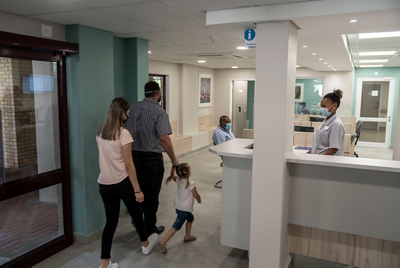 Mediclinic believes that allowing patients access to their loved ones is an essential part of their recovery and wellness, but we understand that it is still important to manage the risk for all.
Please note the following:
All patients will be allowed 1-2 visitors a day.
Visitation will be allowed at any time between the hours of 06:00am to 19:00pm at the convenience of the patient/visitor.
Patients for surgery will be allowed to have an individual accompany them through the admission process and to the entrance of the applicable theatre.
Paediatric patients and one parent will be regarded as a single entity as before – thus allowing for another visitor as per the general rule applied above.
All visitors must be cleared through hospital access control. 
Silent Hospitals promote healing. We ask that you put your mobile on silent while in hospital, keep volume to a minimum and that any accompanying children are well supervised.
Mediclinic Bloemfontein Day Clinic