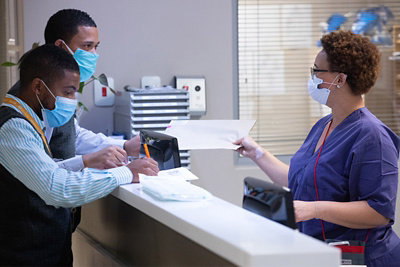 Mediclinic has put out a call for volunteers to help during the pandemic.
The safety and wellbeing of our volunteers is a priority and Mediclinic recommends following best-practice management as much as possible, even in these unprecedented circumstances.
As Dr Estelle Coustas, nursing executive for Mediclinic Southern Africa  explains, the reason for requesting volunteers is twofold. 'Obviously we'd like all the help we can get because of the escalating need, but it's also our response to people from the community who have asked how they can assist.'
Although healthcare training would be first prize, it's not essential as Mediclinic is looking for people with skills ranging from clinical to administration. 'We might get to a point where the hospitals are so busy that we need to provide staff with accommodation in the hospital. In this case we'd need volunteers to help with household tasks such as feeding pets,' Coustas explains.
Before you start, Mediclinic will provide you with a clear explanation of your role and responsibilities. Examples might be if there's a specific way to perform your role, the location where you'll volunteer and your expected hours. As things need to move faster during an emergency, we may have to clarify your role further on arrival.
Many retired nurses – and those who haven't been working, for example, because they have young children – are now volunteering to help with tasks such as access control at various hospitals. They're also helping at reception, working in the units as nurses, and checking that other medical professionals are donning and doffing Personal Protection Equipment (PPE) correctly.
Mediclinic will aim to provide you with training on infection prevention and control as well as specific tasks relevant to your role. It's important that you receive adequate training and feel safe and confident to carry out your role. Never undertake a volunteer role if you haven't been properly trained. In all cases, you should have a named volunteer coordinator who supports you and whom you can contact if any issues arise. Buddy systems may also be set up to support you in your role.
To sign up as a volunteer, click here https://www.mediclinic.co.za/en/corporate/corona-virus/covid-19-volunteering.html