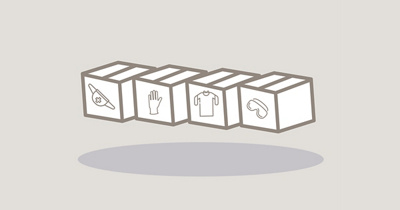 As concern grows around the availability of personal protective equipment (or PPE) for the public's use, Mediclinic would like to highlight where and when such items would be necessary. As has been publicly mentioned, there is currently a worldwide shortage of PPE, particularly those required by medical staff such as medical masks or respirators.
The surging demand has not only been driven by the rising number of COVID-19 cases being experienced during this pandemic, but also by misinformation circulating on social media and other informal media platforms, encouraging the incorrect usage of these items. We recognise that the current capacity to produce medical items, together with restricted capacity to distribute them globally (due to lack of frequent flights between different nations) means that many nations will soon not be able to meet the demand for these items.
Mediclinic believes that through better and more informed use by community members, this shortage can be relieved, allowing the healthcare workers on the forefront of the pandemic to safely deliver the necessary care.
Who should wear medical masks in the home/public environment?
According to the World Health Organization (WHO), those persons with respiratory symptoms (such as coughing or sneezing) or those caring for COVID-19 patients within their homes should wear medical masks if available.
Who should not wear medical masks at home or in public?
Among the general public, the WHO currently advises against individuals without symptoms wearing a medical mask. Not only will wearing medical masks incur unnecessary cost and procurement burden, it also leads to a false sense of security that may lead to neglect on essential preventative measures such as frequent hand washing. The National Department of Health and WHO both recommend that individuals should wear a re-usable cloth face mask when out in public to prevent the spread of COVID-19 and that medical masks are reserved for healthcare workers only.
Should gloves replace the use of hand sanitiser as this is in short supply?
While many have chosen to wear gloves in public, as hand sanitisers are not always freely available in the shops, the indications from the WHO and other experts is that gloves may very well exacerbate the situation. It must be stated that good hand hygiene is always the first line of infection prevention and control. Appropriate hand hygiene using alcohol-based hand rub should be performed if your hands are not visibly dirty or with soap and water if hands are dirty.
Experts believe that a dirty glove is worse than having dirty hands. Without gloves, individuals are prompted to perform regular hand washing, by wearing gloves the individual may not be as mindful and may regularly touch the mouth, nose or eyes. Contamination may also include home surfaces, clothing, phones and other items used on a daily basis.
What should I be doing since medical masks are not advised unless I am sick?
Perform frequent handwashing as you may have touched a contaminated surface unknowingly.
Wear a cloth face mask when in public.
Practice good respiratory hygiene by coughing or sneezing into a tissue – then immediately disposing of the tissue and washing your hands.
Maintain a physical distance of at least 1.5 m especially with persons who have respiratory symptoms.
The National Department of Health emphasises that handwashing and physical distancing remain the most important prevention strategies for COVID-19.
Why is it so important to be responsible in our use of medical masks and gloves?
Health workers on the frontline of this pandemic are required to take additional precautions to protect themselves as they are dealing directly with COVID-19 patients. With this in mind, it is important for us as the community to reserve the use of medical masks and gloves for frontline healthcare workers and rather focus on good hand hygiene practices, a clean environment and using a cloth mask that is washed daily.